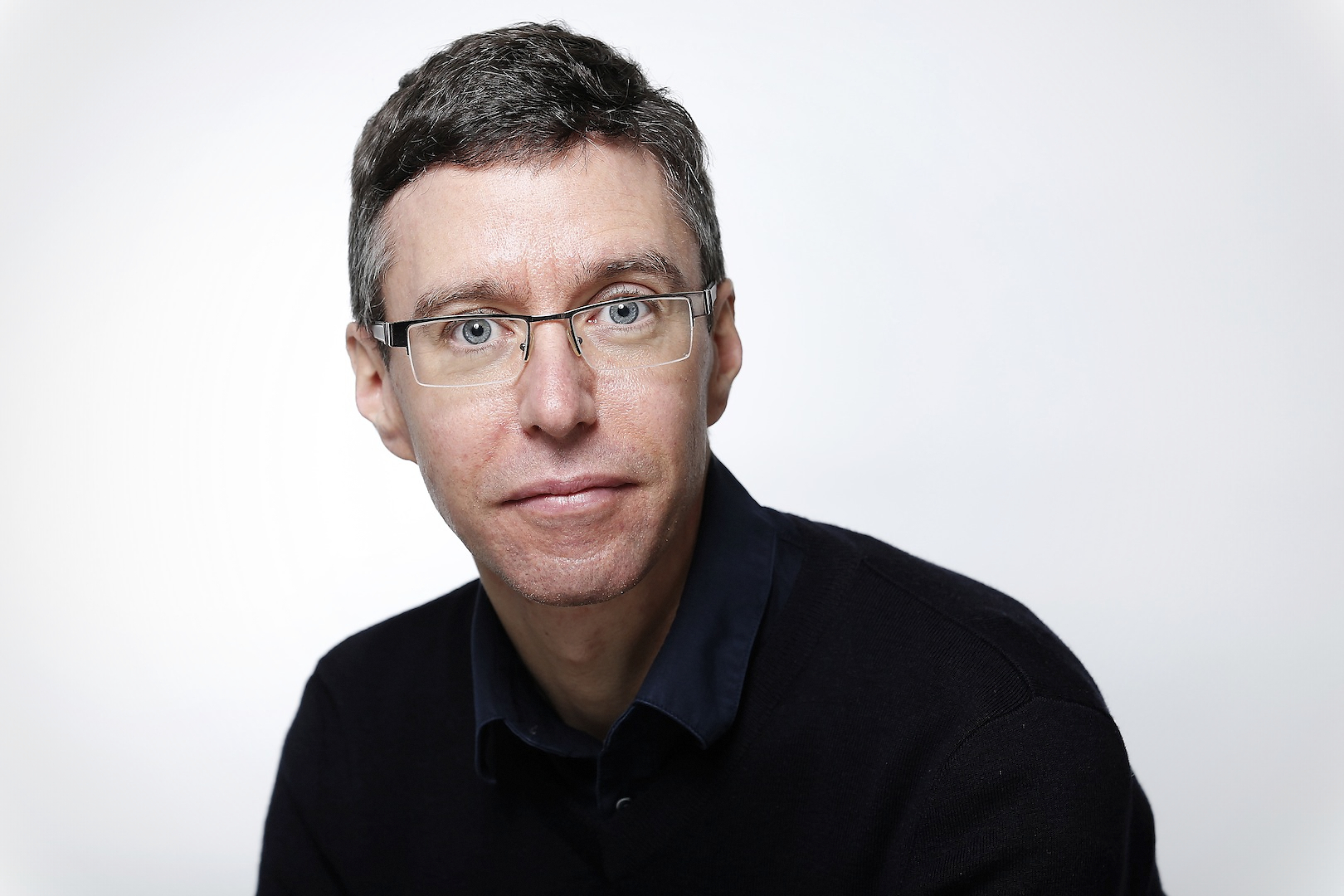 Born in 1980, Yves Chauris graduated from the Conservatoire National Supérieur de Musique de Paris winning several first prizes. He received numerous fellowships and awards, including the Prix de Fondation Francis et Mica Salabert (2005), the Prix Pierre Cardin (2008) and the Prix Hervé Dugardin (Sacem, 2019). From 2008 to 2010, Yves Chauris was member of the artistic division of Casa de Velázquez in Madrid and resident at Villa Kujoyama in Japan in 2011. Invited by Renaud Capuçon, he takes part in the Aix-en-Provence New Horizons festival 2020.
He has been perfomed by orchestras such as the SWR Sinfonieorchester, BBC National Orchestra of Wales, Orchestre National de France, Orchestre National d'Ile de France, by ensembles such as Intercontemporain, Itinéraire, At Musica, Sillages, Diotima and Tana string quartets, by soloists and conductors such as Jean-Guihen Queyras, Bertrand Chamayou, Jean-Frédéric Neuburger, Nicolas Hodges, François-Xavier Roth, Pablo Heras-Casado, Nicholas Collon, Tito Ceccherini, and particularly at New York Carnegie Hall, Amsterdam Concertgebouw, Ars Musica Brussels, Festival Présences Radio-France, Musica Strasbourg, Roque d'Anthéron, Cité de la Musique (Paris), Donaueschinger Musiktage (Germany).
Yves Chauris teaches musical composition at the Conservatory of Cergy-Pontoise and contemporary music within the department of pedagogy of the Conservatoire National Supérieur de Musique of Paris CNSMDP. He is currently mentor for the Women Composer Academy of the Chamber Orchestra of Paris.
2025

Violin concerto
Renaud Capuçon

2019

Two premieres | Festival Présences
Radio France

2017

Premiere | Carnegie Hall
New York

2015

Why so quiet
SWR Sinfonieorchester
Closing concert, Donaueschinger Musiktage

2014

Un minimum de monde visible
Ensemble Intercontemporain
Pablo Heras-Casado
Amsterdam Concertgebouw

2011

Residence at the Villa Kujoyama,
Kyoto, Japan

2010

Solitude, récif, étoile
BBC National Orchestra of Wales
François-Xavier Roth

2010 | 2008

Residence at the Casa de Velázquez,
Madrid, Spain

2008

Awarded Pierre Cardin prize for musical composition

2005

Conservatoire National Supérieur de Musique de Paris
Composition degree with unanimous high honours
Awarded Fondation Francis et Mika Salabert prize